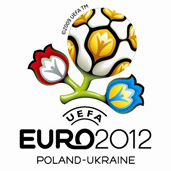 On Wednesday a cornerstone was built in under the construction of the stadium in Gdansk for the Football European Championships in 2012.
Lech Walesa, the former President, Miroslaw Drzewiecki, minister of sport and tourism, Marcin Herra, chief-executive of PL.2012 and Grzegorz Lato, chief-executive of PZPN took part in the event.
The facility, which will host three group matches and the Poland-Ukraine quarter-final is a cost of more than 600 million zlotys. Its tribune will have space for 44 thousand of spectators.
The event of building-in the cornerstone was held exactly 7 months after the first stage of works – ground works – in the construction of the stadium and two months after starting works of the facility body by the contractor.