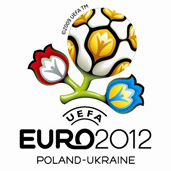 WARSAW, June 15 (Xinhua) — Poland's national bank chief Slawomir Skrzypek said on Friday that the country would not join the euro zone before 2012.
Skrzypek said Poland is only expected to meet fiscal deficit levels required in the Masstricht Treaty in 2009, and will then enter the Exchange Rate Mechanism II (ERM II) which was designed to ensure that would-be euro zone members can orient their currency policies toward stability, and lasts two years.
"Therefore, the country could join the euro zone in 2012 at the earliest," Skrzypek said, adding that Poland would only join it when circumstances are most favorable.
At a seminar held earlier in the day to discuss the euro's influence on Poland's future, Skrzypek said the government had assigned a group of experts to study issues related to the euro zone entry. The group will issue a report on their findings by the end of 2008.
A newcomer in the European Union, Poland has been hesitant on whether to join the euro zone. Warsaw worries that the entry could slow down economic growth and has thereby taken a wait-and-see attitude towards the issue.
President Lech Kaczynski once said in 2006 that Poland would hold a referendum in 2010 on whether to join the euro zone.