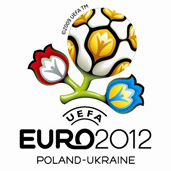 This week, we will visit England's Championship, where Blackburn Rovers are going to host Wigan Athletic on 23 December in Blackburn.
Blackburn Rovers are in an exceptional run at the moment. Winning 5 times and drawing once, they haven't lost a single game in the last 6 rounds. Thanks to all the points they gathered in this streak, they have climbed up the ladder in Championship. They are at the 9th spot with 34 points, trailing Fulham, who are at the 6th spot, only by one point. If they can maintain their excellent form in the second leg of the league, they are likely to have a place in the promotion play-offs. In 11 home games they played this season in championship, they have won 6 times, rawn 3 times, and lost twice.
On the other side, we have Wigan Athletic, who are glued to the bottom of the league. This season, they have gathered only 18 points so far. Only 3 of these points came on the road. They are simply one of the two worst teams in the entire league. Note that they have failed to win their last 12 away matches.
In conclusion, it is apparent that one side in this match-up has the upper-hand. There is no way we can back the 23rd placed Wigan Athletic against a rising Blackburn Rovers. In my opinion, Blackburn are going to extend their winning streak at home to five matches. Therefore, I believe there are 3/10 chances for Blackburn Rovers to win.