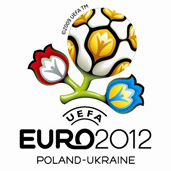 Wireless Internet is plannd to be implemented not only in kiev metro, but in trains also.
For the first time wireless communications will be put on a fast section of the route Lviv – Kiev – Kiev – Donetsk, which strenuously prepares for high-speed movement at the time of the start of European Football Championship Euro 2012, reports the newspaper "Segodnya".
Ukrzaliznytsya is now looking for partners among communication companies who are ready to implement a project to provide wireless connectivity for passenger trains on all lines operating in Ukraine.
The State Administration of Railway Transport of Ukraine is preparing for the introduction of wireless communication services in the domestic passenger trains based on technology WiMAX which will allow people to enjoy quality internet throughout all the Ukraine.