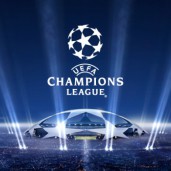 Man Utd v CSKA Moscow – Tuesday 3rd November
Man Utd's lack of goals is becoming a serious headache for Louis Van Gaal. It's now over five hours since United scored a goal, and Van Gaal admitted it was a concern following the stalemate with Palace. Alan Pardew stated that their focus was on stopping Anthony Martial, suggesting that Wayne Rooney is seen as a supporting act to the 19 year old.
Such statements will damage Rooney's ego yet further, as will the numerous suggestions throughout the press that he be dropped. Moreover, the whole squad must be concerned with the team's lack of potency in front of goal. Alan Shearer has gone as far as to suggest Rooney needs a two week break from football to "recharge his batteries". CSKA will also assuredly make the same conclusions as Pardew about stopping Martial and United, especially since it was the teenager that spared United's blushes in the previous clash between these two. They could well benefit from this, odds for the United to win to increase to 1.7.
United need this win, having squandered other opportunities in Group B means that they have just four points from three games. Much could depend on the Old Trafford faithful getting behind their side on Tuesday night, but the likes of Mata and co. will need to give them something to cheer for. Stats revealed this week show that the Arsenal duo of Ozil and Cazorla have created the same amount of goal scoring opportunities (81) as the entire Man Utd team.
Prediction: With United now five hours without a goal, and calls for Wayne Rooney to be dropped as he looks ever more forlorn, much'll depend on Martial and how CSKA handle him. Buy Draw Under with the Spiffindex at 4.3.
Bayern Munich v Arsenal – Wednesday 4th November
Last time these two met, Arsenal pulled one out of the bag to beat the German giants 2-0, but things will be tougher at their place with Bayern out for revenge. Ahead of the game Arturo Vidal has stated: "We'll show Arsenal on Wednesday the true Bayern. Our confidence is high." This is not a team which'll be nervously anticipating a repeat performance. Arsene Wenger has also highlighted how sitting back and trying to play for the draw would be foolish as the quality of the Bayern attack is such that it "would be difficult to maintain for 90 minutes."
Per Mertesacker has come out this week expressing the importance of Petr Cech in Arsenal's success this season. The defender said: "That gives everyone a big lift, not only the back four. The way he is commanding and vocal makes him vital. He is one of our leaders and he deserves it."
"I think he gives our team that hunger we maybe need," he continued. Such a testament is evidence of a harmonious Emirates, and a driven and united team. The creative force that is Mesut Ozil was pivotal in the win over Swansea at the weekend, and has the most assists in the entire top five European leagues. With Ozil playing close to his best, Arsenal simply cannot be written off, and his mere presence on the pitch will give the entire squad added belief. Odds for Bayern to win to increase to around 1.65.
With Mourinho's potential departure from Stamford Bridge, many are claiming Pep Guardiola is one major name in the frame, and this could have an effect on the manager's performance at Bayern, as well as unsettling some squad members.
Prediction: Bayern will come out all guns blazing at home, but Arsenal will be prepared and couldn't head to the Allianz with more confidence. Should Wenger get this one right, they could capitalise on Bayern's expected urge to win at all costs. Odds for Arsenal to win to fall below the current Spiffindex mark of 8.2. Buy Arsenal Under.
Chelsea v Dynamo Kiev – Wednesday 4th November
Things went from worse to worst for Jose as Chelsea went down 3-1 to Liverpool at the weekend. If the reports from BBC 5 Live reporter, Garry Richardson, are to be believed then things are likely to get worse still until Mourinho is sacked, or leaves. Richardson stated that he was told: "that Jose Mourinho's relationship with many of his players is at rock bottom." Furthermore his report claimed that one player recently said "I'd rather lose than win for him (Mourinho)." Richardson has said that his information comes from a first team player at Chelsea. The validity of all this is questionable, but if it's even somewhat true then it's very serious indeed.
The loss to Liverpool ensured Chelsea have only won one of their five games since Roman Abramovich gave Mourinho his vote of confidence on October 5th. Mourinho himself has called the Dynamo clash, "a game that we cannot lose." Surely though, with Chelsea languishing in 15th place in the league, the Liverpool match was equally important. The ability of the Portuguese to handle pressure appears to not be what it once was, and with the dressing room at the least seemingly divided over faith in the boss, Wednesday night could prove another battle. Chelsea's odds to win to increase to around 1.85.
Diego Costa was involved in another altercation at the weekend, this time with Liverpool's Martin Skrtel. It seems that Costa will escape another charge of violent conduct after he aimed an apparent kick at the defender. Such behaviour from Chelsea's main striker is not what Mourinho or his teammates need right now, and this could have ruffled some more feathers. Reports that the manager's relationship with Eden Hazard is particularly strained are ongoing, with Mourinho said to have had a lengthy talk with the Belgian playmaker pre-Liverpool, only for the player to have arguably his worst display this season which saw him subbed off after less than an hour.
Prediction: This is the best time for Dynamo to try for a result at Chelsea, with the eye of the pressure storm on the players after Mourinho himself called this a "game we cannot lose." Odds for the draw are 3.85 in the Spiffindex, this seems too generous and should drop to 3.65 before kick off. So Draw Under.
Read more about: