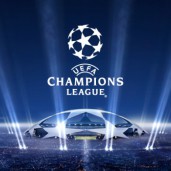 PSG v Real Madrid – Wednesday October 21
Angel Di Maria will be looking to haunt his old club on his first return since leaving for Old Trafford, and whilst far from vulnerable, Madrid will put out a weaker side than usual with Gareth Bale and Karim Benzema expected to sit this one out through injury.
PSG meanwhile will welcome back Marco Verratti with open arms, meaning Laurent Blanc has no other major injury concerns other than David Luiz. Another daunting prospect for Rafa Benitez is the form of, who else, Zlatan Ibrahimovic – the Swede is winning rave reviews for his performances this season. News that Madrid skipper Sergio Ramos will require a painkilling injection to play makes the defender's task all the more daunting.
Ongoing speculation around Cristiano Ronaldo's future will also be detrimental to the Spanish side. As reported by publication Fichajes, despite Ronaldo's claims he'd happily spend the rest of his career at the club, contract talks have not yet gone ahead. Odds for PSG to win in front of a home crowd should fall from 2.44 to below 2.35.
Despite the odds piling up against them, Rafa Benitez is a manager with Champions League pedigree, and additionally one who has somewhat transformed Real Madrid into a more balanced and defensive unit, in comparison with the attacking style of the pre-Benitez era. Famous for his tactical set-ups and defensive organisation, if there's a manager who can orchestrate a way to contain an inform Ibra, it's this one.
Prediction: Away from home, with a somewhat depleted squad, and a fit and firing PSG, Benitez will likely set up defensively. With the Spiffindex at 3.5 buy Draw Under.
CSKA Moscow v Man Utd – Wednesday October 21
Fresh off the back of a 3-0 demolition of a previously inform Everton side Man Utd face a tricky midweek trip to Russia. Wayne Rooney will be delighted to have hit his first away league goal in 11 months, whilst Morgan Schneiderlin also grabbed his first for the club. This goal is sure to have been of benefit to Rooney's confidence, in his own words:  "My lack of goals at Goodison Park have disappointed me but thankfully I've scored today and that helped us get the victory."
The United skipper will doubtless be eager to keep this momentum going, as will Schneiderlin and co., and Van Gaal has confirmed he will not be making too many changes for the game on Wednesday. United's odds to win to fall from 2.58 to below 2.45.
The Red Devil's weekend opponents are Man City meaning whilst the lineup should be largely unchanged, many are expecting Anthony Martial to be given a rest. Van Gaal has stated in the past that he prioritises the Premier League over the Champion's League, he has stated: "The Premier League is the greater prize because I have already won the Champions League."
Expected replacement Memphis Depay has shown flashes of excitement in the Champions League already this season, but is yet to stake a claim for a guaranteed starting role and was dropped against Everton. Given a chance and with a point to prove in an important game, Depay could be the difference. Notably too it's been reported that Ryan Giggs has personally been giving Depay guidance, as the youngster looks to fill the sizable shoes of the No.7 shirt.
Prediction: Giggs' guidance, momentum from Merseyside, and a continually stylish Schneiderlin should ensure a United victory here. Odds for the draw to fall below 2.9 in the Spiffindex. Buy Draw Under.
Liverpool v Rubin Kazan – Thursday October 22
The excitement around Klopp is such that most around Merseyside have already forgotten the name Rodgers. With his dynamic backroom staff duo of Zeljko Buvac and Peter Krawietz, now having had some time to settle in and get to know the players and what's what; Liverpool should prepare for some good days ahead.
The importance of this trio being reunited cannot be underestimated; Buvac and Klopp have long been inseparable, they led Mainz to the Bundesliga for the first time in the club's history before achieving even greater feats at Dortmund. Klopp has called Krawietz one of 'my two brothers-in-mind' along with Buvac. Important too is that Klopp has not brought in an entirely new team, much of the previous coaching and backroom staff have remained, and this consistency will be important in the transition.
With the Spurs game showing definite signs of promise, Rubin Kazan will not be looking forward to being the opponents in Klopp's Anfield debut. Anything other than a routine win will be a big surprise; odds for the draw to fall to below 4.0.
Jamie Carragher's assessment of the draw with Tottenham was extremely positive, he praised the team's 'organised pressing' style and the manner in which Klopp stamped his authority on the team from day one. Klopp's own post-match analysis of his players will also motivate them; he called James Milner 'the complete football player' whilst lavishing challenges within praise to numerous others. The ex-Dortmund man is a manager that players want to perform their very best for. The game against Rubin Kazan will be 90 minutes in which they can showcase what they can do, and the backing of an inevitably deafening Anfield crowd will help too.
Prediction: Klopp's Anfield debut, coupled with Buvac and Krawietz now having had time to settle in and start to make an impact, spells disaster for Rubin Kazan. With the Spiffindex at 1.53 for a home win, buy Liverpool Under.