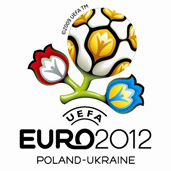 Zbigniew Boniek met the UEFA president Michel Platini at the game between Roma and Chelsea in the Master League.
Both gentlemen had the opportunity to talk about the Polish football, elections in the Polish Football Association and about Euro 2012. It was in connection with the last one that Boniek brings good news for the cities of Krakow and Chorzow back from the meeting.
"Michel opened my eyes to certain matters. In Poland no one realizes that, but it is as many as six cities that have equal chances for holding the Euro 2012 games. Chorzów and Krakow are not just reserve locations," Zbigniew Boniek told the daily Przegląd Sportowy. He stressed that such cities as Gdansk or Wroclaw are not more likely to hold the games than the others. The ex-national team player said that Poland is to "prepare six top-notch football stadiums, and UEFA will pick four of these". It has not been said, though, that it will not decide to pick all six.
Boniek also commented on the recent press reports, according to which he allegedly oust Michał Listkiewicz from the function of Euro 2012 coordinator for Poland. The recent candidate for president of the Polish Football Association admitted that "we wished not to interfere with Michał ", since Listkiewicz will be acting on PFA's account, and not the European Federation. "UEFA never stated Listkiewicz would act on its behalf", he explained.
"No question has been finally settled yet", Boniek said. "We must decide what my job is to be, what my responsibilities and tasks should be. Am I to become a sort of liaison between UEFA and the PL 2012 company, or otherwise", he stated.
The newspaper was almost certain that Boniek will become UEFA's representative for Poland. It is supposed to be a slap in the face from Michel Platini to Michał Listkiewicz and Grzegorz Lato, for the PFA election result.