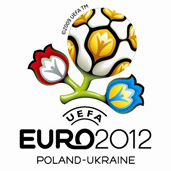 Bayern Munich vs RB Leipzig
This match between two favourites of the season should live up to all expectations. The teams come up to this face-to-face meeting in 1st and 2nd places with only 2 points between them – and, a Leipzig win would see the leader change. The last 4 head-to-head matches resulted in 3 draws and a Bayern victory. This means that a tough struggle is on the cards again. Bayern will not have the critically important Kimmich, but most of the first team have gotten a rest in the last Champions League match. Leipzig, on the other hand, is coming off a hard-fought battle against Istanbul.
Liverpool vs Wolverhampton
Almost every match this season adds grey hair on Jurgen Klopp's head due to endless player injuries. The latest on this long list is Alisson, a player who will be sorely missed and whose absence may affect the Reds winning streak against Wolverhampton. In the last 3 matches with Liverpool, Nunu's team scored only once. There will also be no van Dijk, Gomez, Trent, Milner and Oxlade-Chamberlain. The Wolves beat Arsenal in an away game last round, and perhaps  it's time for another upset?
Roma vs Sassuolo
t's unlikely that before the start of the season anyone would have anticipated that by this face-to-face meeting, Sassuolo would be higher on the table. Roma didn't start the championship well, but in the last rounds came to life, and before the defeat from Napoli, won 5 wins of 6 matches (and a draw with Milan). No one would have stopped the Neapolitans in the first game of Serie A after the death of Maradona, so that defeat is understandable. But if Roma cannot beat Sassuolo, then the future of Paulo Fonseca in the club may be doubtful.
Sevilla vs Real Madrid
Sevilla is among the teams that have a match in reserve and the opportunity to get ahead of Real. Madrid has gained only 1 victory in the last 5 games in all tournaments and is on the verge of relegation from the Champions League. Also, according to rumours, Zinedine Zidane may be dismissed soon. Over the years of the Frenchman's tenure at Madrid, he has repeatedly shown that he knows how to respond to challenges adequately. Real has a recent sterling record against Sevilla, and that's enough to warrant the belief that Zizu's team will prevail.
Montpellier vs Paris Saint Germain
PSG started the season woefully, but straightened the situation out and again are first on the table. Even the defeat at Monaco and a draw with Bordeaux didn't shake the team's position. Moreover, they managed to rectify the situation further in the Champions League with an away victory in Manchester that boosted team confidence. But a defeat is entirely possible as Montpellier is a formidable squad that is in 5th, lagging behind the Parisians by only 2 points.