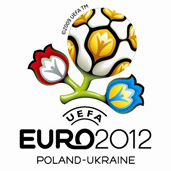 The government has initially agreed, that the segment of highway A2, which is nearly 106 km long, from Nowy Tomyśl to Świecko (border with Germany), will be built with concrete.
– Such building will be more expensive, but then the exploitation of such highway will cost less – said Zofia Kwiatkowska, the spokesperson of Autostrada Wielkopolska. The road-building with concrete for Euro 2012 costs 22 billion zlotys more than with asphalt, whereas the preservation of concrete road is 15% cheaper. In conclusion it is worth paying more on road-building.
According to Piotr Sarnowski from Skanska, usage of concrete can increase the cost of road-building for about 10%. Much more expensive will be possible mistakes during the investment. . – However, such road will be much more firm, and the time needed to build it in case of both technologies is approximately the same — he said.
– First serious work on asphalt roads is being done just after 10 years after the appearance of it. In case of concrete road such period is from 30 to 40 years – says Adrian Furgalski, director of Economy Consultants' Team TOR. According to the experts, the preservation of the same concrete segment of road can be 15% cheaper than in case of asphalt route. Such difference is very significant .
Both sides hope, that the contract will have been signed in few weeks time, maybe by the end of the August. However, both still does not agree with each other about the prize of building of 1 km of highway and settlement system during the time when the license is valid.
AW SA wants to sign a contract with banks until the end of the year about financing this enterprise, in such way that the work could be started in march 2009 – This would allow us to finish the building in 2011 – says Zofia Kwiatkowska.