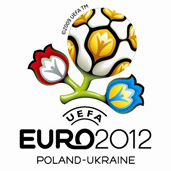 Heavy snow falls in Trójmiasto have not stopped construction works of PGE Arena Gdańsk. "We do not have delays. Almost all the works are going according to our plan" – assured Michael Fijalkowski, spokesman of the European Investment Office Gdańsk 2012.
In accordance with the schedule of works we systematically remove supports supporting steel structure and polycarbonate plates on the stadium covering and cables are being installed. Finishing works are carried out on the western grandstand, this is the VIP area, Fijałkowski said to PAP.
Was suspended only the works related to the infrastructure around the stadium. Rain falls are very intense and in such circumstances it is difficult to lay cobblestones. Nobody is able to remove the falling snow all the time, added the spokesman.
Winter has not also changed the system of works. The works are carried out in two shifts, only the supply of materials and equipment was changed to night hours.
The construction of the stadium in Gdansk started on 15 December 2008 and its completion is scheduled for 21 January 2011. The entire investment is expected to cost 630 million zlotys. Grandstands will be able to accommodate 44,000 fans, who will see the first football match in the summer of 2011.