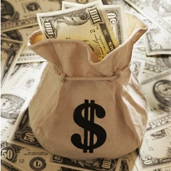 South Africa's wicketkeeper Mark Boucher has been forced to retire from international cricket after suffering a serious eye injury during a tour match in preparation for the three-Test series with England.
The Proteas, who are 9/5 to win the series against England with bookmaker, had been gearing up for the series-opener at the Oval on July 19 with a warm-up match at Somerset.
Boucher was injured during the match when he was hit in the eye by a bail while behind the stumps, resulting in a lacerated eyeball.
The 35-year-old underwent emergency surgery to try and correct the injury but has been sent home for further treatment as doctors wait to see whether there is any permanent damage to his sight.
Due to the serious nature of the injury Boucher has confirmed he will no longer be able to play international cricket as he waits to see whether his sight has been permanently affected by the accident.
"It is with sadness, and in some pain, that I make this announcement. Due to the severity of my eye injury, I will not be able to play international cricket again. I had prepared for this UK tour as well, if not better than I have prepared for any tour in my career," said Boucher.
South African selectors will now have to weigh up whether to use AB de Villiers as their wicketkeeper for the Test series or call up Thami Tsolekile to the squad.