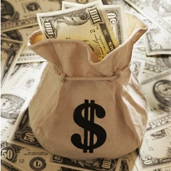 Team director Andy Flower will ponder changes for the New Year series against Pakistan as he bids to make England top dogs in all forms of the game.
A 5-0 one-day series whitewash in India has left Flower with much to mull over, with England's long-term goal to win the 2015 World Cup. They are currently 7/1 with bookmaker to triumph in Australia and New Zealand.
However, Flower will not be rushed into any knee-jerk reactions as he plots a way forward, especially in sub-continent conditions.
He told BBC Sport: "One thing any coach will tell you is you don't make snap judgements at the end of a defeat when you're making decisions about people's careers.
"Our sub-continent limited overs cricket, our tactics, our personnel, the way we trained for it – it obviously hasn't worked and they've totally outplayed us."
England will hope to have key batsman Eoin Morgan back in action when they take on Pakistan in the New Year, with the talented left-hander currently recovering from shoulder surgery.