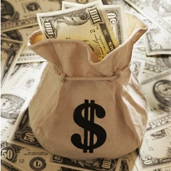 South Africa ace Jacques Kallis has put team glory ahead of personal success in the upcoming Test series against England.
The 36-year-old all-rounder averages less than 30 in England, despite holding an average of 56.78 over the span of a Test career which has already taken in 152 appearances.
However, Kallis is not too worried about his own record and is focused on helping the Proteas win the series and take the number one Test ranking from England, which they are 21/10 with bookmaker to do.
"You don't get a headstart if you've done well in a previous innings or previous tours. You start with nought behind your name," Kallis said.
"It would be nice to have a good tour here, but if I have a bad tour and we win, I'll take that."
The first Test starts at The Oval on Thursday, with South Africa 11/4 to make a winning start, while England are 7/4 to take an early series lead.