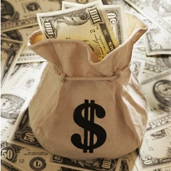 Andrew Strauss is preparing for the biggest challenge of his career as his number one ranked England Test side become 'the hunted rather than the hunters'.
England have recorded superb wins over both Australia and India in the last 12 months, but their captain expects even tougher competition in the future, with his side at 8/11 with bookmaker to win the three-match Test series against South Africa in the summer of 2012.
"We recognise that the next 12-18 months will be the biggest test we've had yet as a group," Strauss said. "It's a different mindset being the hunted rather than the hunters.
"We'll have to retain that desperate desire to improve if we want to stay on top.
"It's an exciting time for us. I'm certainly very excited about it, but we don't underestimate the size of the challenge.
"There are a lot of teams below us who want to knock us off our perch," added the veteran left-hander.