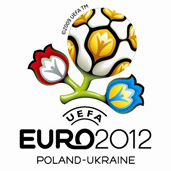 Donetsk authorities at the time of Euro 2012 plan to throw homeless people out of the city  in a special tent camp.
Director of the Donetsk City shelter for homeless Mykola Fedoruk says that guests of the European Championship should not meet with local homeless people.
"There will come a lot of people who will see the homeless somewhere in the garbage cans to dig. It's embarrassing, uncomfortable and not good for us.'s Why we came up with an initiative before the mayor to create some conditions at least for a period of games" – he said.
Law enforcement authorities have proposed to place homeless people in the former military base between Donetsk and Makeyevka.
"There are good conditions – in the barracks water heating. We can make camp in the summer with food. It used to be – camp and rest," – says Fedoruk.
According to him, stay in this institution 200 homeless in two weeks will cost the city budget is only 40 thousand hryvnia.
According to police, in the Donetsk region, there are about 16,000 homeless.
In addition, because the city did not have enough hotels and other accommodations for rent, local authorities offer guests settle in Euro 2012 fan camp on the outskirts of the city.
Beds in this institution will cost from 15 to 30 euros per night, promising the owners championship.