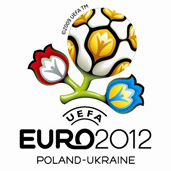 Two months before timeline dated in Schedule accepted by UEFA, draft Project of National stadium in Warsaw is ready. It Has to be a major arena of Football European Championship.
They've projected roof of object curiously – It will be "wrappable" and hidden to special can which will hang centrally over the field. Roof will be not only "wrappable" but also heated.
– Around this device, there will hang huge TV monitors, on which you'll see zoom's of players on the time of match Or soon plans of music. The Same spectator will have live transfer made with hi-tech TV techniques – explained chairman of National Sport Center – Michael Borowski
Around "can" will be mounted 4 to 6 plasma displays. Their technical specifications hasn't been revealed. Company NCS will buy it in break of 2010, and 2011. Similarly they did on stadium in Frankfurt
They're making Project of effective heating system. By it over stand, temperature can be few degrees higher than outside. It's not sure that in the final Project it will expelled from it, because it's so complicated and expensive
Specialist, Regulatory Project (eventual and the most precise) will be ready in December, At the beginning of May on the terrain of decade stadium will be conducted the mock posting, which will help in choose the techniques of making the land better.