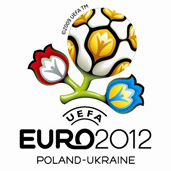 Arsenal vs Leicester City
The Premier League offers football fans a top-quality match between the 5th and 4th spots in the table – Arsenal and Leicester City. After 5 matches played, the two teams are tied at 9 points with a slight goal difference in favor of Leicester. The home side comes after a 2 – 1 win in Europa League against Rapid Wien while Leicester got a comfortable 3 – 0 win against Zorya Luhansk. Just like any other match in the Premier League, this one can really go either way. If you can't pick a winner, place a bet on both teams to score which is very likely. Check out the high odds for this market at 1xBit!
Bayern Munich vs Eintracht Frankfurt
After a shaky period in Bundesliga, Bayern Munich seems to have found the recipe for the perfect football displayed last season. The 4 – 0 win against Atletico Madrid is a clear warning sign for Eintracht Frankfurt. The visitors only got a draw in the previous Bundesliga clash against FC Koln so it goes without saying that Bayern is favorite in this one. Lewandowski will surely want to add to his goal tally so an over 2.5 goals bet sounds like a really good idea. Place your bets with exceptional odds at 1xBit!
Barcelona vs Real Madrid
What can easily be named the main match for this weekend, the El Clasico is finally here. Barcelona welcomes Real Madrid to Camp Nou and everyone excepts a high-intensity clash between the two life-long rivals. However, it might be an easy one for Barcelona as Real Madrid lost at home against Shakhtar Donetsk in the first round of the Champions League after previously losing to Cadiz in La Liga. Will Zidane manage to revamp his team and produce a great surprise in El Clasico? Or will Barcelona get the three points to start moving up the table towards the first places they are used to? Check out the detailed statistics and place the most rewarding bet at 1xBit!
Juventus vs Hellas Verona
After 4 games played Juventus find themselves in the 5th position in the Serie A table. A position they're surely not used to occupying after dominating the internal competition for 9 years in a row. After getting a comfortable 2 – 0 win against Dinamo Kyiv, Juve faces Hellas Verona in an attempt to get another 3 points to get closer to the 1st spot occupied by AC Milan. Verona is currently 7th in Serie A after what can be labelled as an inconsistent start of the season. Juve should easily get a win even without Cristiano Ronaldo on the pitch. Get top odds and wide betting markets for this clash at 1xBit!
Nice vs Lille OSC
After two consecutive matches with 4 goals scored, Lille OSC travels to Nice for a Ligue 1 match that they have to win to maintain first place in the league. PSG and Rennes are closely behind waiting for a wrong move. Nice comes after two consecutive successes as well and is currently 4th. They need the three points to stay in touch with the top three teams and ahead of Lens that also have 13 points. On paper, Lille looks like the likely winner. However, a draw is also possible. Perhaps a double chance bet is the best way to approach this one. Check out the options and odds at 1xBit!