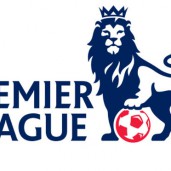 Tottenham v Liverpool – 17 October
The hype for this game was turned up a notch when Liverpool announced Jurgen Klopp as their new manager. The charismatic German has long fascinated the press and his exploits at Bayer Leverkusen suggest that he is a good fit for this current Liverpool side.
With so much focus on the Merseyside team, the pressure is somewhat off for Tottenham. They are marginal favourites for this match with the Spiffindex at 2.54, but Klopp has barely had time to meet his new charges with the international break and has also been given the bad news that young defender Joe Gomez has been injured while called up to the England U21s, while the side's one bright spark and exciting attacking force Danny Ings has also been ruled out for the season.
This puts a lot of pressure on the shoulders of Daniel Sturridge, only recently back from injury himself. However he has already got off the mark this season, so Liverpool won't be totally blunt up front.
Tottenham are no fools at home – they destroyed Man City 4-1 in the last game at the Lane, and will likely come out top again despite defender Eric Dier's suspension.
Prediction:  It's too soon for Klopp to work his magic, especially with depleted resources, which is why buying Tottenham Under is the clever move.
Crystal Palace v West Ham – 17 October
West Ham United will be hoping for another unlikely away win to add to their list of victims this season. West Ham have already defeated Liverpool and Manchester City, and came from two goals behind to gain a draw against Sunderland.
West Ham are sixth in the table after eight games and have scored a joint-league leading 17 goals so far and Palace have only kept one clean sheet at home so far in four matches. Striker Andy Carroll and defender Angelo Ogbonna are also available for the match.
However the last time that Crystal Palace had more points after eight matches in a top-flight season (15 this season) was in 1990/91 and they finished third that season. West Ham, unbeaten in four on the road, have not gone five Premier League away matches without defeat since January 2009.
But just like West Ham, Crystal Palace have been better away from home, as their victory at Stamford Bridge attests. The home form in contrast has been particularly stodgy.
West Ham Manager Slaven Bilic also thinks his team's talisman Dimitri Payet can continue to perform: "I think teams have given Payet attention already. Maybe he was unknown to some of the fans, but everybody involved in football knew Dimitri before he came to West Ham. He plays in a position where you have to close that space, whoever plays there. I have no worries that there will be extra attention on him."
Prediction: Both meetings between these sides last term ended in 3-1 away wins. The smart money is on another away win. Buy West Ham Under.
Everton v Manchester United – 17 October
Everton have become somewhat of a bogey team to Manchester United at Goodison Park in recent seasons. Everton have won three consecutive home league matches against Manchester United, keeping a clean sheet in each victory.
They also sport the only striker still playing the top division to have scored a Premier League hat-trick against Man United in Romelu Lukaku. The three other players to have managed this Bentley, Kuyt, & Eto'o have either retired or gone abroad.
However Man United have a dangerous striker of their own, and it's not former Everton prodigy Wayne Rooney. Anthony Martial may have raised eyebrows with his arrival at Old Trafford on account of the huge transfer fee, but all the talk since his scoring debut against Liverpool has been about his football. Martial's movement and play has helped transform Man United's attacking aesthetic and he has touched the ball in the opposition box more often than any other BPL player this season – every 9.2 minutes.
Despite Everton's good record against Man United, Roberto Martinez's side have only won one of their last six league games at Goodison Park so would probably be happy with a draw, as would Louis van Gaal.
Prediction:  Barring a miraculous return to form from Rooney, who generally struggles at Goodison Park for United, both teams are evenly matched. Draw Under with the Spiffindex at 3.45 seems sensible.