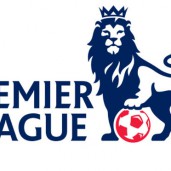 Swansea v Aston Villa – Saturday 24 October
Arguably the most important fixture of the weekend, with both managers under considerable pressure. Garry Monk and Swansea have been on a winless run of six games, since beating Man Utd on August 30th, whilst Tim Sherwood's Villa side are on just four points from nine games. Sherwood is undoubtedly in the more perilous position of the two, especially with Spurs and Man City next up after Swansea.
In an act of desperation the Aston Villa Supporters' Trust issued a statement to the owners this week which concluded with a call to either back Sherwood, or fire him: "We have had enough of the infighting.  It is time for the club to take decisive action, one way or another." This general confusion and negativity that seems to be emanating from the club at present will not be solved by the weekend, and will continue to cast a shadow and negatively impact performances on the pitch.
Former player, Stan Collymore, echoed fans' sentiments this week, he said: "The club I have supported since childhood have become the laughing stock of the Premier League." This statement came after Collymore was informed by the board that after six years of writing a column for the matchday programme, they no longer required his services. This seemingly due to his criticisms of the ownership and club structure in his other positions as a broadcaster.
In short, the club is in turmoil, and it's likely to get worse before it gets any better. Whilst they were far from their best, Swansea were relatively unfortunate in their 1-0 defeat to Stoke last time out, and their odds to win on Saturday should fall below 2.5 with all the issues at Villa Park.
Should Leon Britton be given a chance to shine, his energy and passing could be just what Swansea need in the centre of the park.
Prediction: Aston Villa are a club in crisis, and whilst Swansea are sinking too, they have the upper hand. As something of a must win game for Sherwood however, this one could very well end in a draw. Expect the odds for it to end all equal to decrease so buy Draw Under.
West Ham v Chelsea – Saturday 24 October
West Ham odds to win at home in this London derby are surprisingly high considering the turbulent period Chelsea are currently undergoing. With Jose Mourinho seemingly falling out with players and staff left, right and centre (the latest to deny a rift is Nemanja Matic), as well as reports that star-man Eden Hazard wants out, West Ham have a good opportunity to capitalise on Saturday.
The ongoing reports about Hazard will put a further dampener on the Chelsea camp, whilst Mourinho lost his cool once more following the draw with Dynamo Kiev in the week. He branded the referee 'weak and naive' in a clear attempt to mimic Wenger, and mock the FA. Such antics may have been amusing to fans ordinarily, but Chelsea fans are no longer used to sitting ten points behind the league leaders. Dietmar Hamann has openly stated that the Portuguese "looks like he's begging for the sack", and that he'll be stunned if Mourinho is still Chelsea manager come the end of the season. All this considered, West Ham's odds to win will surely fall below the current 4.1 in the Spiffindex.. News that Winston Reid is ruled out should prevent it falling much lower than this, though Tomkins and Collins performed well against Palace last time out.
West Ham's latest star, Manuel Lanzini, has also noted this week how respected Slaven Bilic is at the club, and that he and his teammates "always follow what he says." If Bilic has a trick up his sleeve for the forthcoming game, then this will cement the players' belief in him.
Prediction: A flailing Mourinho, an unsettled Hazard, and a wildly inconsistent Chelsea, will offer West Ham a solid opportunity for a result. But Draw Under with the Spiffindex at 3.8 is the bet to choose.
Man Utd v Man City – Sunday 25 October
After a gruelling midweek away day in Moscow, in which Van Gaal's side had to battle back to earn a draw, they could do without facing rivals Man City on Sunday. After his away goal against boyhood club Everton it was hoped that Wayne Rooney would continue to improve against CSKA, but in truth, the striker was once again poor. He touched the ball only 40 times, and the captain's ongoing struggle this season cannot be good for the squad as a whole, especially with a major derby next up.
Another surprise was that Anthony Martial played the full 90 minutes. Many had been expecting him to be rested for at least a portion of this Champions League clash. As the club's most potent goal threat right now, Van Gaal could come to regret this decision at the weekend. Expect United's odds to win to increase.
Man City enjoyed different fortunes in their Champions League outing, despite leaving it a little late. Kevin De Bruyne scored the winner in stoppage time to make it his fifth goal in seven games. Teammate Jesus Navas stated after the Sevilla win that the manner of the win will "boost our morale", and that De Bruyne is a "very important player." The midfielder will head to Old Trafford full of confidence.
With Bony still not seemingly adjusted to life at the club, and Aguero out for Sunday, Man City were not clinical enough against Sevilla, and that could pose a problem on Sunday.
Prediction: Man City do not pose the same threat without Aguero. But with De Bruyne top of his game and eager to make more of a name for himself, not to mention current United hotshot Martial likely feeling their midweek Russia trip, City may have the upper hand. Buy City Under.