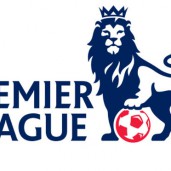 Sunderland v Southampton – Saturday 7th November
Sunderland fans could be forgiven for having their blood pressure checked recently. After the highs of a 3-0 victory over arch rivals Newcastle, they shipped six goals to Everton in a mostly second half capitulation at the weekend.
Sam Allardyce has openly stated that they must sort out their defensive frailties or they'll be in it for "the long haul" over the coming months. Allardyce is a manager renowned for leading teams that are both organised and tough to break down, and he said this week: "I'm in the middle of doing a presentation for the lads on how to get to a safe position in the league and what it'll take to get there." Allardyce knows this league, and how to survive it; he'll install faith in the players of their own abilities and ensure that they've put the 6-2 defeat behind them ahead of the Southampton game.
Odds for a Southampton win to increase to 1.95. It's clear that the new system (3-4-1-2) tried by Sunderland in the last game didn't work though it did see them creating more attacking chances (they hit the woodwork twice), and Jermain Defoe has hinted that he wants his manager to stick with him and Steven Fletcher upfront. Defoe said: "Fletch and me upfront has felt good."  With some sources claiming Allardyce will try Jack Rodwell in the back three line, this could prove more effective, with Billy Jones being deployed very out of position on the left side against the Toffees.
Southampton could risk heading into this one overly confident; they're unbeaten in five Premier League games, and are yet to lose away from home this season. One blow is that they'll be without Victor Wanyama after the midfielder saw red against Bournemouth.
Prediction: Southampton may underestimate Sunderland after Allardyce's side went down 6-2 to Everton. It's foolish to do this to a Big Sam side however, as he'll have ensured such a repeat display will not be on the cards this weekend. Odds for the draw to sink. Buy Draw Under.
Aston Villa v Man City – Sunday 8th November
Remi Garde is now in charge at Villa Park, following his somewhat low-key appointment as Tim Sherwood's replacement. He's received praise from various quarters including Arsene Wenger, Gerard Houllier, and David Ginola and the French factor will have the added benefit of a pre-existing knowledge of Aston Villa's multitude of former Ligue 1 stars.
Garde has a reputation for encouraging attractive, attacking football and the rejuvenating effect of a new manager could be vital for bottom club Villa with Man City coming to town on Sunday. One thread of a silver lining for Garde is that Pellegrini is unlikely to risk David Silva for the game, and Aguero will be out injured too. Three points could be expecting too much too soon, but 8.0 remains too high for a Villa victory. This should fall to 7.7 at least before Sunday.
Prediction: The hope is that Remi Garde can get the Ligue 1 contingent firing on all cylinders, and the new manager booster comes at a much needed time for rock bottom Villa. If Villa make a positive start, and get the fans behind them, Pellegrini's side could find the going tough. A Man City win to go above 1.7 on the Spiffindex. Buy Manchester City Over.
Arsenal v Tottenham – Monday 9th November
Arsenal fell to pieces against Bayern Munich on Wednesday night, as they were simply outclassed and overwhelmed by Bayern. The 5-1 loss, which is highly likely to have ended their chances of European progression, will have been a major blow. The absence of Laurent Koscielny caused problems, and news that both he and Hector Bellerin are likely to be missing on Sunday will be a source of concern amongst fans and the players themselves. Injuries (last count: ten first team players), coupled with a thin squad, are two headaches for Arsene Wenger right now, and he had no real game changers to call on after going down early against the German champs.
Spurs meanwhile are unbeaten in ten Premier League games, plus Harry Kane will be up for this one after a hat-trick against Bournemouth ended his goal drought, the striker stated that they were "buzzing with the result." He also grabbed a late goal against Villa on Monday night. Odds for the draw to fall below 4.0 in the Spiffindex.
Tottenham's busy schedule is one issue for the squad despite Pochettino's refusal to allow it as any form of excuse. Arsenal have an added day of rest prior to Sunday, with Spurs hosting Anderlecht in an important Europa League clash on Thursday night. The return of Son Heung-min will be a plus for Pochettino and give the players a boost. One debatable issue within the Spurs camp right now is that of the fall out between fitness coach Nathan Gardiner and Andros Townsend. Townsend has been dropped for the Anderlecht game after his outburst following Monday's game against Aston Villa, and whilst the effects of all this remain to be seen, with the midfielder having been forced to train away from the first team squad, it's unlikely to be positive.
Prediction: Harry Kane is looking dangerous again just in time for the big derby. This is bad news for an Arsenal defence likely to be vulnerable with both Koscielny and Bellerin expected to miss out. Gabriel had a torrid time against Bayern and won't be looking forward to facing the Spurs attack. Tottenham's odds to win to fall below 5.3. Buy Tottenham Under.