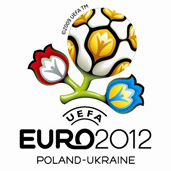 We will be flying to Belgium this week to analyze a match between the 13th placed Eupen and the 2nd placed Genk. The visitors are coming off a disappointing draw and we have reasons to believe that they won't stumble again.
Having won 4 times, drawn 8 times, and lost 5 times, Eupen is having a mediocre campaign again. They are only 1 point clear away from the relegation zone and the fact that they have had two consecutive defeats doesn't indicate that they are on the right track. The other team that left Eupen empty-handed was Zulte Waregem, one of their direct opponents. Eupen is not the worst defensive team in this league but they need to do a lot better to convert the chances they get in their opponents' box. So far, they have found the net only 20 times. The only team worse than Eupen in this category is the last placed Royal Excel Mouscron.
As to the visitors, we have plenty of positive remarks. Having won 10 times, drawn 5 times, and lost 3 times, they have managed to gather 35 points in 18 rounds trailing the leaders by only 4 points. However, they have played one fixture less than Club Brugge; therefore, this match-up will present them a great opportunity to keep them on the hot pursuit. The last round was Genk's one of the worst displays of this season, especially on the offensive end. If they had defeated their opponent, they would be in a position to threaten Brugge's leadership this week. Still, we are inclined to believe that they won't make the same mistake here and get all the points without a hitch.
Head-to-head records show that in the last 6 occasions these two teams met each other, Genk came out on top 4 times. Eupen won only once and the other meeting ended in a draw. Considering that Genk was undefeated in 10 consecutive rounds before their great streak was snapped by none other than Anderlecht, it wouldn't be absurd to believe that this match can be the starting point of another fantastic run. For all these reasons, we believe that there are 4/10 chances for Genk to win @2.050 odd