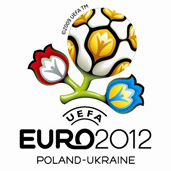 6000 law enforcement officers and 2,000 health workers will be able to communicate freely with the guests of Euro 2012 in English. This was emphasized by the Vice Prime Minister – Minister of Infrastructure of Ukraine Borys Kolesnikovduring a news conference at the NSC "Olympic" .
He also noted that Ukraine has managed to solve the language problem in the preparations for the football continental championship. "Even though with a great difficulty, but we managed to find the solution to this problem. In principle, those who will be directly in contact with our guests already speak English at decent level"- said Deputy Prime Minister.
He added that the Ukrainian hospitals are supported with everything to give  highly qualified help to its patients.