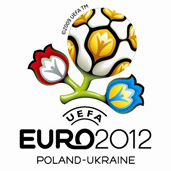 The Ukrainian Minister of Sport, Jurij Pawłenko, claims that in 2008 his country will catch up on the preparation to the EURO 2012. We lost a lot of time; honestly, it was 9 months – said Pawłenko on Saturday during the press conference in Kiev.
The minister thinks that the reconstruction of the Olymic Stadium is the most important task for them. Many times UEFA asserted that the Stadium in Kiev, as the international scene of EURO 2012, does not fulfill the security standard.
The main problem is the shopping centre built near the stadium which strongly impedes the emergency action. We have already known what should be done – said Pawłenko. He explained that the surface part of the shopping centre will be liquidated and the owners get a proper compensation. The compensation will be paid by the authorities of Kiev. Both, Poland and Ukraine got the right to the EURO 2012 coordination.