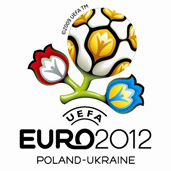 We need Polish Beckenbauer as soon as it's possible- it's the conclusion from the meeting concerning organization of Euro 2012. Franz Beckenbauer, in the past a brilliant footballer, was a chief who led preparations for the World Cup 2006 in Germany.
In the conference which was organized in Warsaw 'Euro 2012- a chance or a risk?' representatives of Austria and Switzerland shared their experiences in preparing to next year's European championships with representatives of Polish municipal government. They discussed preparations to Euro 2012. Conclusions weren't optimistic…
-I think that we are able to organize championships. It isn't so complicated, but it seems that no one does nothing. So far we haven't done a plan. Instead of talking by a few months we should decide who and when has to do something. This is the base- claims well-known enthusiast for football, former premier and at present a chairman of Pekao SA bank Jan Krzysztof Bielecki. – What is important is that we have to appoint a chief of the whole project who will have fixed budget. There is a team in Poland but no one knows if this team has funds. With each month this project is more and more at risk. Someone has to start taking decision. We need Polish Beckenbauer- added Bielecki.A similar opinion had representatives of consulting companies. According to Maciej Falek form 'Falek & Friends' it would be better if such person comes from abroad because there are experts in Poland who have never built a stadium'. Krzysztof Sachs from 'Ernst & Young' in turn emphasized an important role which play self-governments in preparing to Euro. A satirist and football fan Krzysztof Materna sees other problem. – Championships is not only stadiums and motorways. It's a chance to change an image of the whole country. So far Poland hasn't got an idea for it. A wealth of our culture is huge, but the most famous creators have engaged terms a few years earlier. We should think about it now.
A chairman of Austrian agency Euro 2008 Heinz Palme claims that close co-operation between countries which organize championships is essential for the success of a project. What is important is the political stabilization. – In Germany and Austria during preparations government changed but people who were responsible for the organization of championships didn't change- said Palme. Daniel Rupf who were responsible for the organization of championships in Zurich talked about problems which the Swiss city had with the building of stadium. – Because of the protest of inhabitants a building plan of new stadium failed. After referendum in 2005 the conversion of the former object started. We carried out an information campaign and we explained how big chance for Zurich were championships. And that chance might have never repeated by next one hundred years- said the Swiss.
The stadium is located in the centre of city. Because of that an area around the object will be out of traffic. Football fans who will go by car to watch the match will have to leave they cars on car parks located outside the city. To get to the stadium they will have to go by bus (without charge). Representative of Polish Football Federation team for Euro 2012 Adam Olkowicz drew attention to profits from the European championships. –There are three times more football fans that seats in the stadium during championships. These people want to feel the atmosphere of championships and they don't care that they have to watch matches on large outdoor screens. Incomes from their presence are estimated on milliard euro- said Olkowicz.