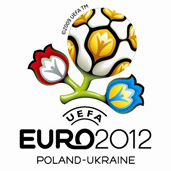 The western stand of Śląski Stadium in Chorzów will be rebuilt comprehensively.
The rebuilding, on which the demolition of half of the recent stand is needed, increases the number of places on the stadium and i salso expected to improve the safety, provide quick evacuation, improve the comfort of watching the show and allow better access to toilets and gastronomic kiosks..
The Śląski Stadum aspires to be the arena of Euro 2012. The range extension of modernization of stadium was necessary because of the UEFA's requirements.
So the cost of modernization of the stadium increases to 360 million zlotys. 250 million zlotys have been given on previously planned changes, including roofing the stands.


Thanks to the reconstruction, the number of seats on the stadium will increase from 48 000 to more than 52 000. Few tunnels which will help the people to go out from lower sectors of the stadium and a promenade, by which on the top of the stands it will be possible to walk the stadium around, are going to be built. 500 permanent toilets will also appear.
In September, the so-called Press Tower on the western stand of the Śląski Stadium will be destroyed. The cost of demolition of the construction made from steel and reinforced concrete is half a million dollars.