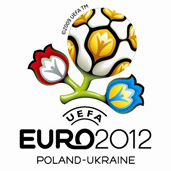 UEFA decided to organize Euro 2012 in eight cities.
Poland and Ukraine applied for expanding the list of host-cities to 10-12. The decision of UEFA can mean that the European Championships will pass over Chorzow and Krakow.
– We have reached an agreement with Poland – said the head of Ukrainian football Hryhorij Surkis – Euro will be held in four Polish cities and four Ukrainian ones.
The final list of the city-hosts will have been prepared by UEFA by May. Michal Listkiewicz the former head of PZPN (Polish National Football Association), who was responsible for the relations with UEFA as far as Euro 2012 project was concerned, does not exclude a possibility of 6 cities in Poland and 2 in Ukraine to be found on the final list.
– UEFA will make the decision sovereignty