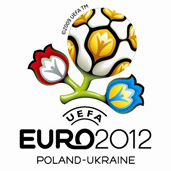 Jewhen Czerwonenko – the boss of the Ukrainian National Agency for Euro 2012 said on Wednesday, that if works connected with preparation for Euro 2012 in Lvov will not speed up, the role of the host Odessa or Charkow – reserve cities can get.
Visiting Odessa Czerwonenko said this city have great chances to be the host for future finalists of the European championships.
It is already next, after the UEFA representative Matteo Gambuto, statement giving the distinct signal that Lvov can lose the status of the city – host. Let us remind, that a few days ago telling about problems of "different cities" Gambutto meant exactly Lvov.
In the nearest time UEFA will make a decision, which cities will receive honour of entertaining finalists. There are appointed by now four places in Poland and Ukraine, in which final matches will take place. Not expelled however is increasing of number of cities. Sources close to UEFA talk about five stadiums in Poland and the same amount in the Ukraine.