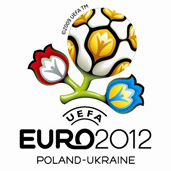 In two-week time the representatives of Polish and Ukrainian football federation will learn the UEFA reports about the conditions of EURO 2012 preparations. On the base of those reports further steps for the coming months will be defined.
During the meeting in Nyon all reports created on the base of UEFA experts' visit in Poland and Ukraine (October 2007) will be shown. One report will deal with stadiums, the another one: transport infrastructure, which means roads, rails, airports and accomodation – said the leader of PZPN group that takes care of EURO 2012, Adam Olkowicz.
All findings included in those reports will show our further steps for the coming months. UEFA will define which elements of our preparation need a rapid action and we will transfer this knowlegde to the organizers in particular cities – he added.
He claims that 2008 year can be defined as the beginning of the building and event's promotion.
If we want to be ready before 2012 we need to built not only stadiums but also roads, hotels, airports and railway stations – Olkowicz warns.
I hope we have no delay in the arrangements. Accoriding the arrangements, the building of stadiums in Gdansk and Wroclaw should begin this year. We need to prepare the whole documentation and choose a contractor of National Stadium in Warsaw. What is
more, we need to continue the modernization of buildings in Poznan, Cracow and Chorzow – he explained.
A modernization of buildings' design (those buildings which in 4-year time, during the Euro Championship, are going to be an accomodation for championship's participants) will be continued.