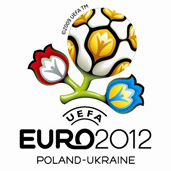 41 737 spectators will be able to watch the matches on the new stadium which is being built in Wroclaw Maslice. During Euro 2012 three group matches are going to be organized in Wroclaw.
A polish-greek consortium chaired by Mostostal Warsaw S.A. won the tender for building the object. As the Department director for social matters in the Municipal Council in Wroclaw, Michal Janicki, said that "the contract will be signed immediately" if other firms participating in the tender will not protest and the the city council will transfer additional 200 millions PLN for the construction (this is the difference in cost between what the city was able to pay for the stadium and the actual cost).
– The firm responsible for digging the foundations took its equipment on place and we hope that the works will start at the moment we sign the contract. If the formalities will be fixed till the end of February, everything will be ready by 2010 and one will be able to play football there in November – said Janicki.
There will be built 4 500 parking places near the stadium including 394 parking places for buses. A commercial center will be established in the neighborhood of the stadium, where additional parkings, hotel and a warehouse are going to be built.
The stadium will be surrounded with a netting made of glass fiber and covered with Teflon. Due to that fact the stadium will make an impression of being transparent and will enable changes in illumination.
The slope will be between 25 and 30 degrees. It should assure perfect visibility from every seat in the object. There will be additional 20 VIP boxes which are to be rented permanently. There are among others separate kitchen and bar in there. One will be able to buy something to eat and drink in 100 catering establishments all over the stadium. This will enable service of 30 000 spectators during the break.
The stadium will be monitored. The police will have at their disposal a separate jail for men and women. The fan will be able to make use of a chapel, and there will be spacious locker rooms, pools and warm-up rooms for the athletes.
There will be four independent buildings in front of the stand, where a biggest fitness club, casino, disco and conference and office halls will be located. Besides matches also concerts will be organized on the stadium – We hope four concerts will be organized each year for 40 000 people and 7 for 10 000 – 15 000 spectators – said Janicki.