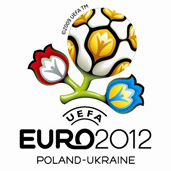 The experts from a special UEFA committee finished on Tuesday their two-day visit to Wroclaw which was devoted to the hotels and accommodation during European Football Championships in 2012.
The experts visited all four and five star hotels in Wroclaw. They visited 10 working objects and construction sites of four following investments.
As director of the office dedicated to Euro 2012 of the Municipal Council in Wroclaw – Hanna Domagala – said, the main goal of the visit was to check which hotels meet the requirements of the UEFA activists, journalists, organizers and sponsors of the championships.
The experts checked the progress in building another objects. Till the end of the week the committee will visit among others Chorzow and Krakow. The experts will revisit Wroclaw probably on the turn of March and April. There are three group matches to be played in Wroclaw in 2012.