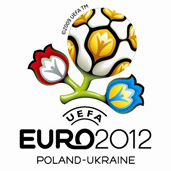 The European Parliament has adopted a resolution in which it calls the national sports federations and football clubs to counter the scourge of racism, neo-fascism and xenophobia in stadiums and in the world of sport by condemning and punishing those responsible and by promoting, in cooperation with schools and civil society organizations, positive educational activities aimed at young sport fans.
In addition, the European Parliament 'supports and praises social groups and civil society organizations fighting against fascism, racism, xenophobia and other forms of intolerance and calls for their protection'.
The resolution was adopted on 25th October 2018 in connection with the increase in the number of neo-fascist acts of violence in Europe. Through the resolution, the Parliament also expresses its deep concern over the 'impunity with which neo-fascist and neo-Nazi groups operate in some Member States' and calls for robust condemnation and punishment of hate crimes.
Rafal Pankowski, co-founder of the 'NEVER AGAIN' Association, was involved in preparing the contents of the resolution.
In October 2018, the Polish football authorities had cancelled an anti-racism campaign in the Polish stadiums. The initiative aimed to show players and referees opposing intolerance and racial prejudice, but it was met with opposition from several clubs which have a track record of racist incidents at their matches. The action was to take place during the 'Football People' Action Weeks organized across Europe by the Fare network with the support of UEFA.
Since 1996, the 'NEVER AGAIN' Association has conducted the first anti-racism campaign in Eastern European football, 'Let's Kick Racism Out of the Stadiums' and is a founding member of the Fare network.