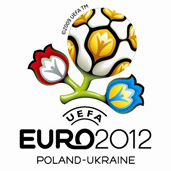 This week we are going to look at a match for the UEFA Champions League between FC Midtjylland and Liverpool. The championship is still in its early stages, but let's look at the numbers and try to pick the best choice:
The home team here will be the FC Midtjylland, at the moment they have 1a single point in 5 games, 0 wins, 1 draw, and 4 losses, only 3 goals scored and 12 suffered. We are still in the early stages, but this team has not been doing well so far, despite their recent draw against Atalanta.
Our visitors are the 1st placed Liverpool. They have 12 points in 5 games, 4wins, 1 loss, 9 goals scored, and 2 suffered. The Liverpool is doing quite well and it is leading the table with a 4 point advantage at the moment.
This time we will palace our support behind the visitors. The FC Midtjylland hasn't shown anything so far that merits our support against a strong team like Liverpool. Plus, Liverpool has a stronger attack and a stronger defence than their rivals, and I believe that will take them to the victory here. The odds are at 2.30 at VIP-IBC right now, and we think it is worth it considering the data analysed above and the difference between both teams.