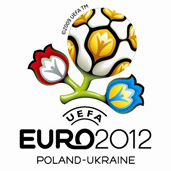 1. FC Nürnberg will be looking to distance themselves for good from the danger zone when they host KSV Holstein Kiel 1900, who are battling for a promotion spot.
The home team, 1. FC Nürnberg, occupy the 13th spot with 36 points and a record of 9W – 9D – 11L, 37 goals scored and 42 conceded. In the last 5 league games, they have registered 2W – 3D. They have played 3 bottom half teams and only 2 top half teams; therefore they are up for a bigger challenge in this matchup. 1. FC Nürnberg won 5 out of 14 home games this season, with a current home form of 1W – 2D – 2L.
The visitors, KSV Holstein Kiel 1900, have seen their last 4 matches cancelled and went through double quarantine. The team has resumed training and they will face Osnabrück before this matchup. Currently, they occupy the 6th position with 46 points, 39 goals scored and 25 conceded. The North Germans are in the middle of the promotion battle and could see themselves occupy the promotion spots. They are 8 points behind the 2nd placed Fürth and have played 3 games less than them.
The home team played good football in the last 10 rounds, creating enough goal chances. The visitors have been inactive for 4 rounds and they are eager for a competitive match. Based on KSV Holstein Kiel 1900's performance in this season and the promotion motivation, we will back them to win this match. Now that you have read the professional free betting tip for 1. FC Nürnberg – KSV Holstein Kiel 1900 match.