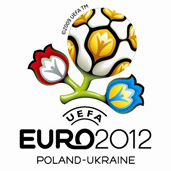 For this week's pick, we keep our eyes at the Japanese J League, to watch a match between FC Tokyo – Yokohama F Marinos. Let's look at the numbers and try to pick the best choice:
The home team will be the 10th placed FC Tokyo. They have 4 wins, 3 draws, and 4 losses, 15 points in 11 games, with 17 goals scored and a 18 conceded, which gives us a -1 goal difference. The league is still relatively in its early stages, Their performance is average, with a recent drop after 3 losses.
Our visitors will be the 4th placed Yokohama. They have 21 points in 10 games, with 20 goals scored and 8 conceded, which give us a +12 goal difference. This team is doing comparably better, and, in fact, they are in a sequence of 12 games without a loss.
This match may be a lot more disputed than it seems, but we still believe that Youkohama's stronger defense will see that they take the victory here.