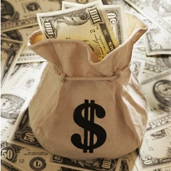 Ferrari principal Stefano Domenicali has called on his team to target pole positions in the coming months, with good grid placing the key to raceday success.
Fernando Alonso, 3/1 with bookmaker to be world champion, heads the drivers' standings after finishing third in Monaco last weekend, with the Spaniard taking the plaudits for having made the best of a car which is far from being the finished article.
However, Domenicali believes that to sustain a challenge, Ferrari need to improve their qualifying performances.
He told reporters: "Other cars have been on pole position but we have not, so that has to be a target for the team.
"If and when we are fighting for pole, or we are on pole, then the race is totally different. This is something we need to keep focusing on."
Next up for Alonso and co is the Canadian Grand Prix on Sunday 10th June, a race which the Spaniard won back in 2006 during his time with Renault.