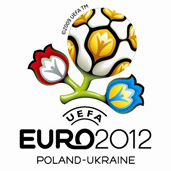 We will visit the Turkish Super League to analyze the eternal derby between Galatasaray and Fenerbahçe. While Galatasaray started the season in an incredible form, it seems the new squad Fenerbahçe has failed to gel with each other yet.
After a disappointing season, Galatasaray surprised everyone by having won 3 consecutive games with authority in all competitions. They weren't very active in the transfer market due to the financial calamity the club management is dealing with at the moment. However, both in Super League and Europa League Qualifiers, Galatasaray outdid themselves with the offensive playstyle, which seemingly will be the key in their match against Fenerbahçe as well. The team has no central-midfielders at the moment. Taylan Antalyalı, out of nowhere, was placed in the starting line-up but he is even playing better than Seri and Lemina, whose loan contracts ended. The new transfers Arda Turan and Emre Kılınç seem to have brought the sought quality to the team in the offensive end. Last but not least, Belhanda is so far having his best season in Galatasaray. In the last round, they defeated the champions Başakşehir with ease and we find their chances to be defeated by Fenerbahçe very low.
The visitors, on the other hand, were quite active in the transfer market compared to Galatasaray. Fenerbahçe has a whole new squad now. Just recently, they have signed Samatta from Aston Villa, who will be their main striker. In the first two rounds, we have seen that the team has failed to gel with each other but this is understandable for a team that is on the renewal phase. However, their goalless draw against the newly promoted Hatayspor was unacceptable especially if you take the fact that their opponent finished the match with only 9 players into consideration.
Considering that the derby will be played without fans, we believe that it's better to be safe than sorry. That's why our pick will be 6/10 chances for Galatasaray to win with -0.25 AH. In the case of a draw, half of the stake will be returned.