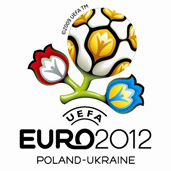 The league leaders, Galatasaray are going to host the 14th placed Kasımpaşa, counting for the 24th round of Turkish Super League.
Galatasaray are coming to this match after the 0-1 victory at Kadıköy against their arch rival, Fenerbahçe. Their morale is at an all-time high. The new striker, Mostafa Mohammed, scored a brilliant goal to give Cimbom the victory and signaled that he has so much to offer in the future. With this victory, Galatasaray extended their winning streak to 5 games.
Kasımpaşa, on the other hand, are one of the most inconsistent teams of this campaign. They were rampaged by Hatayspor by 4 goals to 1 in the last round, getting one step closer to the relegation spot. As a matter of fact, they are only 4 points clear away from the danger zone.
All things considered, there is no question Galatasaray are the strong favorites in this match-up. The club management recently announced that one player was tested positive for COVID-19 but we still don't know who that player is. However, with the new additions Galatasaray made in the winter transfer window, they can substitute the missing player easily. Therefore, we believe that there are 6/10 chances for Galatasaray to win with -1.25 Asian Handicap.