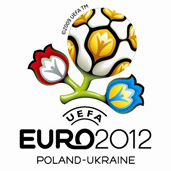 Getting back from Poland and Ukraine football organizations is taking the UEFA into consideration of mastery of Europe in 2012 – a German news agency learnt (DPA) from one of representatives however isn't revealing the UEFA, which name.
After making oneself acquainted with this rumor minister of sport Miroslav Drzewiecki told the PAP a DPA. didn't want to comment on notifications Nobody informed us about something like that.
Quickly an adviser to the President also responded to such an information with the UEFA of Michel Platini, William Gaillard: – such a message has no bases. In the here and now this issue isn't generally speaking discussed, not even discussed. Both countries are still four years old, and it is quite a lot of time – stated.
DPA next claims that gaps in the hotel and transport infrastructure will probably be a reason of moving championships for the different country as well as a situation is lacking chances of the fast betterment. Definitive decisions, where next championships would be supposed to take place, are supposed to be taken after the Euro in Austria and Switzerland which are starting with 7 June
– It will be one thing from most difficult decisions of Platini during his presidency in the UEFA, here because it also concerns the political situation – an UEFA. is quoting DPA wanting to remain anonymous, one of representatives.
A German news agency resembles, that Platini was chosen to the boss of the European Football Union thanks to votes of eastern states, and later he took three months surprising decision on granting of the organization the Euro 2012 for Poland and Ukraine.
DPA is searching for the also potential candidate to "replacements" and is finding him in Germany. He is taking into consideration also England however which he is rejecting on account of beating them oneself for mastery of world in 2018 and the organization of the Olympic Games in 2012. France which would be ready for it, is inconvenient deciding, because Platini comes exactly from this country.
Italians don't want to undertake it, because earlier they lost rivalry with Poland and Ukraine, and they don't want to be a substitute candidate. Germans are staying, which according to DPA, are in one hundred per cent prepared and ready for such a challenge.
A legendary captain isn't taking such an answer into consideration for the German representation, and at present activist Franz Beckenbauer. – after all something must in the end in Poland and in the Ukraine move and I am convinced of it, that both countries great just will advise and with everything they will be in time. I am not taking into consideration so that these we are we generally speaking organized Euro 2012.
– If championships take place in Poland and in the Ukraine they will certainly be quite different championships than current – an UEFA is quoting DPA of the word of one of representatives, however which name he isn't giving.