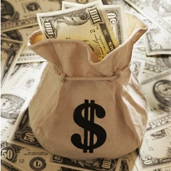 Former world number one Vijay Singh says he is fully fit and determined to end his three-year drought without a tournament victory after battling to recover from injury.
Singh is 100/1 with bookmaker to win this week's Asia Pacific Classic, which would be his first victory since the 2008 Deutsche Bank Championship.
The Fijian has struggled to overcome the effects of niggling knee and back problems over the last two years and admits he feared at one point his career might be over.
Singh told AFP: "It started off with the knee and went on to my back.
"I really thought I had had enough. I thought that was the end of it. I'd be playing golf, one day it was perfect and the next day I would be out for four weeks."
The three-time Major winner spent 32 weeks at the top of the world rankings between 2004 and 2005 but his injury problems have seen him slip to 58th in the standings.