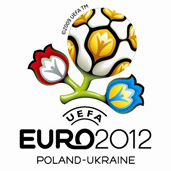 For this week's pick, we will look at a match between HamKam and Strommen IF in Norway. This league is still in its early stages, with only 4 games played, but let's look at the numbers and try to pick the best choice:
The home team here will be the 3rd placed HamKam, who has respectable 8 points in 4 games, with 2 wins, 2 draws, and no losses, 8 goals scored and 3 conceded. They may have had a fall in performance lately, but overall still hold a good position in the league.
The 15th and penultimate placed Strommen IF will be our visitors, they have 2 points in 4 games, 2 draws, and 2 losses, with 0 wins in the league so far, and only 1 goal scored and 4 conceded. This team is not doing very well and their last victory was against Moss, a low-placed team in the 2nd division.
We will support the home team for this match, even with the fall in their recent performance, their opponent has not shown much that makes us want to support them, and with a single goal scored so far, we do not believe they have what it takes to win over HamKam.

Having read this free betting prediction for the match between HamKam – Strommen IF.