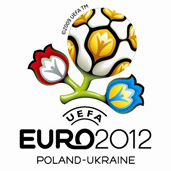 On the terrain of Warsaw's decade stadium symbolical Hammered first stilt under construction of National Stadium. This Object will be one of places of Euro 2012 tournament
In celebrity attends sports minister – Miroslaw Drzewiecki. Boss of department of state underlined that all of actual preparations are compliant with timelines and guidelines of UEFA. He said that strained schedule of investments , make big mobilizations of accomplishers.
Sport Minister said that organizers of Euro 2008 "went on minimum" if it's about building of objects and they've done it with smallest possible cost. Drzewiecki underlined that Poland depend on that stadium built for championship will serve for society many years. He said that Poles and Ukraine very depends on that the project will be a national event.
Main Architect of Metropolitan City of Warsaw – Michael Borowski Said that result of "stilting" of terrain serves to verification of Project so in order to do it as well as it's possible and with smallest costs.