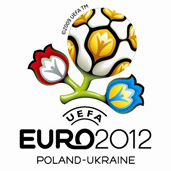 Liverpool vs Manchester City
Things are not looking too good for the current Premier League champions. After losing at home against Burnley and away in front of Man United in the FA Cup, Liverpool seemed to be back on track with 3-1 wins against Tottenham and West Ham. However, in the previous round, they lost against Brighton at Anfield and dropped to 4th place. On the other hand, Manchester City won the last 5 games and are determined to maintain their position as leaders.
Juventus vs Roma
Juventus continues the chase back to the first place they are used to. However, things are not that easy this season for "The Old Lady". They're currently 7 points behind leaders AC Milan and will face Roma next round. AS Roma, with one extra match played, sits just on top of Juve in third place in Serie A. The win against Inter Milano in the Cup should act as a morale booster ahead of the clash with rivals from Roma. Even so, the Romans will not go down easily. Will Cristiano Ronaldo manage to continue his excellent goal scoring form?
Hoffenheim vs Eintracht Frankfurt
We turn our attention to Bundesliga where 4th place Eintracht Frankfurt travels to Hoffenheim chasing another three points that will keep them in the fight for a spot in the Champions League groups next season. With four wins and one draw in the last five Bundesliga matches, things look very good for Frankfurt that meets an opponent whose only aim is to avoid relegation. It should be an easy win for the visitors and there's a chance we'll see plenty of goals.
Real Betis vs Barcelona
It looks like Barcelona found the way back to the form that made them one of the biggest clubs in Europe. Ronald Koeman's squad gathered 15 points out of the last 5 La Liga matches and is currently second in the table, 10 points behind Atletico Madrid. The hosts for the Sunday game don't look too bad either. With three wins and two draws in the previous 5 clashes, Real Betis sits on the 7th spot with ambitions to catch the Europa League next season. Judging by what we've seen in Granada vs Barcelona in the Cup, everything's possible in this one. However, Barcelona remains a big favorite!
Olympique Marseille vs PSG
Another top clash comes from the French top football league where PSG travels to Marseille in an attempt to get back on the first spot. The shocking defeat against 18th place Lorient has left them third in Ligue 1, three points behind Lille. On paper, it looks like a formality for PSG to get the three points as Marseille didn't manage to win any of their last five league games. However, just like Lorient managed to produce a huge surprise, everything remains possible.