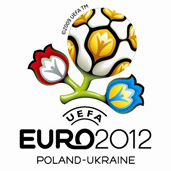 In the next week will be presented a report on the centres of residence for the teams involved in European football championship in 2012 poland – announced the president overseeing the preparation of the company PL.2012 Marcin Herra.
Team composed of representatives of the Polish Football Association, the Ministry of Sport and Tourism and PL.2012 made a very precise evaluation of 110 centres residence located throughout the country. For six weeks have been visited and checked every place, and then bear the additional documentation photo that was seen progress in a given time – said Herra.
In Poland, will be more than 16 bases residence for representation, which will be ready for mid 2010. We should not confine itself only to such numbers, because then we will exclude many objects, which could be on the list of Euro – he added.
Currently on the list of Euro 2012 poland are 94 investments, as, construction and upgrading of stadiums in almost all cities where this stadiums will be, renovation of railway stations, expansion and renovation of airports. On the list will be added also residential centers and hotels.
The report centres on the residence next week will be presented to the minister of sport and tourism Mirosław Drzewieckiemu, and then the European Football Union. At the turn of July and August to arrive Polish representative UEFA to carry out verification of these centres, which will be on the recommended list – said Herra.
Head of the company PL.2012 explained that the list will also set up an alternative. — For operators, who do not have a chance to build a picture of 2010, but it is an opportunity that will accelerate its work – admitted. UEFA will issue a directory containing 16 recommended positions, but national teams choose a residence individually. In Austria and Switzerland from a list of teams that have opted for less than half – added Herra.
During a meeting last Thursday with members said Herra for a general state of preparations for euro 2012. Critical matter are the stadiums, but for the first time in the Polish project includes two stadiums – in Krakow and Poznan, which are located in the so-called assessment of UEFA. medium risk. That risk is now zero, when the facilities are open. Until the start of construction of the National Stadium in Warsaw remains the group "very high risk" – he said.
Herra reminded that the next report on preparations for the UEFA Football ME in 2012 will be presented to the Executive Committee during September in Bordeaux. — Key to the organization are the airports. UEFA assumes that during the tournament 50 percent of fans will fly by planes to Poland, and so it will increase the traffic.Was prepared up to six civilian airports and military bases, which will serve as a so-called. parking spaces for aircraft charter – said Herra.
Minister of sport and tourism Miroslaw Drzewiecki assured that – contrary to different opinions and information – the draft Euro 2012 is prepared jointly by Poland and Ukraine and there is no compelling evidence that the tournament would be organized only by Poland.