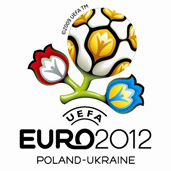 The head of UEFA Michel Platini did not rule out the possibility of deprivation Ukraine of hosting EURO 2012, which is to be organized together with Poland, if Ukraine fails to catch up with the preparations until the end of the year. Such an opinion was expressed in an interview with French sports daily L'Equipe."
– The decision will be made at the beginning of December during the meeting of ourr (UEFA) Executive Committee in Madeira. December is the deadline. Now there is a fight with time, but at this time it does not actually exist. Over the time we will meet the wall – said Platini.
When asked what would happen if the Ukrainian did not have time, the UEFA president said: – If this were not Ukraine, we would look for the other two stadiums (there are 4 ones possible in Poland). We'll see what happens. He did not rule out the fact that in this case it will be possible to consider the proposition of German offering stadiums in Berlin and Leipzig. – This is an option – added Platini.