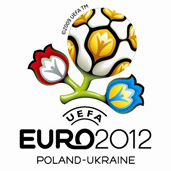 In 2012 the football European championships eventually will take place in Italy and France – on Tuesday on its pages a daily newspaper is writing hair "Il Giornale".

According to the Italian newspaper soon the boss Michel Platini will go by the UEFA to Ukraine and officially he will accept after the visit of inspection, that "an organization is impossible Euro" in this country and in Poland.

Therefore – a newspaper is speculating – championships will be moved to Italy and France.
"Il Giornale" claims that the inauguration will undergo Euro 2012 oneself in Rome, and end in Paris.
Zbigniew Boniek, knowing the reality of the Italian football very well is trying to deny revelations. – it is exaggerated message, in the newspaper has even no quotations – is explaining.
– I talked to Platini and from it I didn't hear nothing important. He didn't imagine so that we could lose Euro 2012. It would be a disaster. But as for now nothing still happened – said in an interview with TVN24 Boniek.
Do you disagree with getting back from Poland Euro 2012? Better do you know a lot about sport?