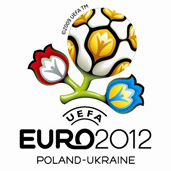 Gianni Infantino, Secretary General of the UEFA has warned that Ukraine can lose the right to co-organize championships in 2012 with Poland.
– At present, nothing can be ruled out but Ukraine knows what has to be done to not to make such situation happen – said Infantino in Florence during discussions of the organization of European champions leagues.
He added that he is concerned with delays in the infrastructure. He reminded that until the end of November, the Ukrainians have time to convince UEFA that they are able to organize the championships.
The final decision on Euro 2012 will be made in 9-11 December at a meeting of the UEFA Executive Committee. It is known that there is no risk when it comes to the organization of the tournament in four Polish cities – Warsaw, Poznan, Wroclaw and Gdansk.
Inspection in progress. MFW threatens Ukraine
The biggest UEFA inspection has started since the European federation awarded to Poland and Ukraine the right to organize European Championships. The number of host cities, where EURO 2012 will take place, depends on the results of observations taking part several days.
Meanwhile, Ukraine has no money to carry out major investments. The central bank stated on Friday that the necessary 10 mld hryvnia, which were supposed to come from the bank, are not available. Moreover, even if it had the amount of money the International Monetary Fund does not agree to this method of financing of preparations. The Fund also warns that it will take back the money if the government tries to patch the gap with the money from the national bank.
If we add to this not very favorable opinion of Gianni Infantino and the lack of possibility of obtaining funds from other sources, it appears that Ukraine has a big problem.