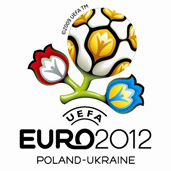 Coach: Leo Beenhakker
Group B: Germany, Croatia, Austria, and Poland
Introduction
Cause For Optimism
There has never been a better time to be a Polish football fan. A burgeoning squad developing in self belief under the guidance of one of the shrewdest managers around, the time is right for Poland to shake off their tags as international under achievers at Euro 2008.
Qualification for the tournament already indicated that Poland are becoming a force to be reckoned with. Drawn into Group A, with 8 teams, it was always going to be a long haul and their opponents, which included
both Portugal and Serbia (both of whom had qualified for the World Cup) as well as Finland and Belgium, looked close. However, the Poles managed to top Group A after a shaky start which saw them loose to Finland, thanks to a 6 match winning streak stretching between matchdays 3 and 9.
The campaign has been overseen by canny Dutch coach Leo Beenhakker, who was last seen on the international stage guiding Trinidad and Tobago to their first ever qualification in the World Cup in 2006. The Polish FA managed to persuade the former Feyenoord and Real Madrid coach to come to the Polish national team to try and help turn around their fortunes.
Despite qualifying well for the World Cup in 2006 once at Germany, the Poles flopped badly after starting the tournament with a defeat to Ecuador. They never recovered from that loss and managed only one win in their final game against Costa Rica after already being knocked out of the tournament.
The arrival of Beenhakker couldn't have come at a more opportune moment with confidence from the fans and media alike low: morale might have been at rock-bottom, but so were prospects for a turnaround. Thus since his arrival the promising results in qualification have unleashed a fresh new wave of optimism surrounding the team and the Dutchman is determined to tap into that with Poland in their first ever European Championships.
A strong Euro 2008 is seen as vital as in 2012 Poland will be co-hosting the tournament with Ukraine. A fresh interest in Polish football is therefore certain to happen, and a strong performance this time around will only boost that.

Coach
Leo Beenhakker – Timing Is Everything
Beenhakker was also fortunate to arrive in Poland at a time when a fresh new crop of youngsters has been emerging. Their appearance at the Euro U19 Championship semi final in 2006 was followed up by a respectable performance at the World U20 Championship last year, which included an opening match defeat of tournament favourites Brazil. Although none of those players have been included in this squad it highlights the flourishing nature of Polish football at grass roots.
Since his arrival Beenhakker has radically overhauled the squad and the team announced for the Euro 2008 tournament has many different names in it by comparison to the one named just two seasons earlier for the World Cup. Among the main casualties are Dariusz Dudka, the striker who scored both of Poland's goals against Costa Rica, and Auxerre striker Ireneusz Jelen, who has also been left out of the Euro 2008 squad.
The new squad is a mixture of existing internationals such as Jacek Krzynowek and Michal Zewlakow with some new faces, who have caught the eye playing in Poland such as recently naturalised Brazilian winger Roger Guerreiro.
Nevertheless the squad named by Beenhakker raised some eyebrows within Poland as several players who helped the side qualify for Euro 2008 were not included in the team. The main casualty was Radosalv Matusiak, who after being named in the provisional squad was dropped from the full team. Matusiak, who scored 7 goals in 15 games, including 3 during qualification, was removed from the team after his failure to recover from injury in time.
The inclusion of Roger, the Brazilian winger, has also seen some protest from Polish fans. Following the acquisition of a Polish passport after his spell playing for Legia Warsaw there were demonstrations at Legia's next league match by fans angry at his inclusion at the expense of home grown talent.
The Polish management team will have to be careful not to let the coverage of these incidents affect them. So often Polish teams during major tournaments have been upset by trivial matters, which have caused them to put in a reduced performance and exit the tournament early.
Therefore the momentum built up during qualification, as well as since with two respectable results in friendly matches prior to the announcement of the final squad (a 1-1 draw with Macedonia and 1-0 win against Albania), Poland need to seize the moment and qualify for the second round of a tournament for the first time since 1982.
A Look At The Squad
Goalkeepers
Poland are well served in the goalkeeping department with Celtic's Artur Boruc likely to get the nod. The 28 year old has spent the last three seasons with the current Scottish Champions and has caught the eye of several larger clubs such as reportedly Bayern Munich.
His main competition will come from the English pair of Manchester United's Tomasz Kuszczak and Arsenal's Lukas Fabianski. Neither have been able to force their way into regular first team reckoning this season but both are promising goalkeepers. Nevertheless Boruc's greater first team action will probably stand him in better stead for Euro 2008.
Defence
The defence will be marshalled by the experienced pair of Mariusz Jop and Jacek Bak. Jop plays in Russia for FC Moscow, whilst the 35 year old Bak, the oldest player in the squad, is under contract at Austria Wien.
Other central defensive options include 24 year old Jakub Wawryzniak, who is with Legia Warsaw, the side who finished second in the league this season. Current champions Wisla Krakow contribute Adam Kokoszka to the squad and he already has 2 goals, both in friendly matches against Estonia and Finland, in just 7 games.
Noticeably all four centre-backs are over 1.90 in length and will represent a fearsome barrier to any side looking to penetrate the Polish defence.
Right back duties will be fiercely competed for as well with Steaua Bucharest's Pawel Golanski and Anderlecht's Marcin Wasileski both in line for the position. Golanski has spent the last season in Romania following a 1 million Euro transfer last season, whilst Wasileski the more experienced of the pair, has been in Belgium for the last season following a move from Lech Poznan
Former Anderlecht left back Michal Zewlakow is in line to start on the left. He is an adventurous full back, who loves to get forward and support the attack. He has claimed the first team spot with Omypiacos since arriving in the Greek capital despite competition for the spot from former Newcastle and Leeds defender Didier Domi.
Cover for both full back positions will also be provided by Dariusz Dudka, who can also play in the centre of midfield as a holder. Another of the side from Polish Champions Wisla Krakow, Dudka has already made 25 appearances for the full Polish side despite being just 24. Michal Pazdan, of Gornik Zabzre, the record Polish Champions, is one of only two representatives from that club in the squad of 23 but is another who can play equally comfortably in defence or midfield.
Midfield
Further strength in the midfield is provided by Mariusz Lewandowski, who has been with Shakhtar Donestsk since 2001. Lewandowski has played a key role in midfield for the current Ukrainian Champions, who held of the challenge of Dynamo Kiev this season to win the league by just three points.
A more forward thinking option in the centre of midfield is Lukasz Gargula of Polish side Belchatow. A highly touted Polish midfielder Gargula's main strength lies in his broad range of passing and excellent vision when on the ball. He'll be looking to add to his one goal in 11 caps during the tournament. Lech Poznan's central midfielder Rafal Murawski could be another option to provide some service from the centre of midfield.
Poland possess some excellent wide players, foremost among them is Wolfsburg's Jacek Krzynowek, who is still going strong at the age of 32. The former Bayer Leverkusen left winger was one of the key players during qualification scoring 4 goals including 1 in the crucial 2-2 draw with Portugal in Lisbon.
Another left sided option is the controversial Roger Guerriero. The former Flamengo and Corinthians player had a reputation in his homeland for being talented but not always the most hardworking. He has since added work-rate to his game since coming to Legia Warsaw and because he hasn't already represented Brazil at full international level was granted permission to play for Poland. Whilst not all Polish fans will be happy about his participation, Roger will certainly bring some Brazilian flair to the team.
On the right side the exciting Jakub Blaszczykowski will be a certain starter. The 22 year old has enjoyed an excellent season with Borussia Dortmund thrilling the long suffering fans of Dortmund with his ability to take players on and deliver dangerous crosses into the box. He already has 12 caps to his name and could make a terrific impact on Euro 2008 if he manages to recapture his club form for Poland. His back-up will be Wojciech Lobodzinski, who is under contract with Wisla Krakow, but is another who is thought to have a very promising future ahead of him.
Attack
Ebi Smolarek was undoubtedly the star of qualification, scoring 9 of Poland's goals, including both in the home wins over Portugal and Belgium. A former Borussia Dortmund player, Smolarek transferred to Racing Santander this season and has helped the provincial team from the Spanish coast to their best ever finishing position in La Liga: 6th.
Former Celtic player Maciej Zurawksi, nicknamed Magic by the Hoops fans, has since transferred to Greek side Larissa after a loss of form following his failure to make much impact at the World Cup in 2006. Nevertheless Zurawski remains captain of this Polish side and has rediscovered his scoring touch since his move to Greece netting 6 goals in 11 games for his new side. Strong in the air he is likely to perform target-man duties for Smolarek, with whom he is likely to start up front with.
A surprise inclusion in the side is Southampton's Marek Saganowski. The well travelled forward is one of a small contingent of Polish players in the south coast at the Saints and will swap a struggle to stay in the Championship (England's second division) for life at Euro 2008. A successful loan spell when he hit 10 goals in 13 games as Southampton challenged for promotion in 2006/07 hasn't been replicated since his permanent move from Troyes in France and he has managed only 3 in 30 in 2007/08.
Tomasz Zahorski is the final call-up to the team. The versatile forward or winger can play from either right or left and his versatility has perhaps prompted Beenhakker to draft him into the squad. His 10 goals in 30 matches this season for Zabrze also indicate a player on good form and is an indication that Beenhakker has selected his squad based on form rather than on previous ability.
Squad
Goalkeepers: Artur Boruc, Łukasz Fabiański, Tomasz Kuszczak
Defenders: Jacek Bąk, Paweł Golański, Mariusz Jop, Adam Kokoszka, Marcin Wasilewski, Jakub Wawrzyniak, Michał Żewłakow
Midfielders: Jakub Błaszczykowski, Dariusz Dudka, Łukasz Garguła, Jacek Krzynówek, Mariusz Lewandowski, Rafał Murawski, Michał Pazdan, Roger Guerreiro, Wojciech Łobodziński
Attackers: Marek Saganowski, Euzebiusz Smolarek, Tomasz Zahorski, Maciej Żurawski
Key Players
Ebi Smolarek: Able to play with two forwards in front of him or as an out and out forward himself, Smolarek is a huge asset to the Polish side. Although neither noted for his blistering pace or outstanding ability in the air, Smolarek combines a handy knack of being usually well placed at the right time thanks to a strong football instinct allied with strong finishing skills. His ability to exploit space created for him by his forward colleague, means that he can slip in behind defences to cause mayhem in the opposition back-line.
Jakub Blaszczykowski: His main asset is undoubtedly his blistering pace, and he has outstripped even the fastest full-backs in the Bundesliga this season – just ask Werder Bremen's Daniel Tosic. The Serbian U21 left-back was assigned the role of marking Blaszczykowski, but failed to reign him in and Blaszczykowski contributed two assists, as Dortmund ran out 3-0 winners that night. This will be Blaszczykowski's first major tournament, after being passed over in 2006 to go to the World Cup, despite already catching the eye with Wisla Krakow. He will therefore be keen to impress the Polish management and could form an excellent wing partnership with the more experienced Jacek Kryznowek on the left. If the pair can get some crosses into the box then the dangerous Smolarek, on whose goals Poland relied upon heavily during qualification, may yet be able to fire Poland into the quarter finals and beyond.
Artur Boruc: The Celtic man has attracted attention from continental clubs after another fine season for the SPL Champions both at home and in Europe.
Prediction
Arriving in Austria-Switzerland on a wave of optimism, Poland will be hoping to have a strong tournament. Placed into Group B with Euro 2008 favourites Germany, hosts Austria and Croatia, they can be thankful for a relatively kind draw. They will have been further boosted by news of the injury to Croatia's main goal scorer Eduardo. Croatia were likely to be their main competitors for the second spot in the group and they are due to meet each other in the final group game. If Poland can put themselves into a position to qualify before that meeting with the Croats, then they will have already improved on recent disappointments at the World Cup in 2002 and 2006.