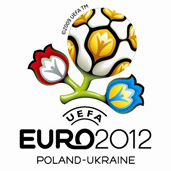 For this week's pick, we keep our eyes at the Korean K League 1, to watch a match between Jeju United – Suwon FC. Let's look at the numbers and try to pick the best choice:
The home team will be the 3rd placed Jeju United. They have 4 wins, 8 draws, and loss, 20 points in 13 games, with 14 goals scored and a 9 conceded, which gives us a +5 goal difference. They are doing well enough at the top of the table and have not suffered a defeat in 4 games.
Our visitors will be the 12th placed Suwon FC. They have 10 points in 13 games, with 11 goals scored and 22 conceded, which give us a -11 goal difference. This team is not doing well at all at the bottom of the table and they pretty much have the weakest defense in the league.
We see little reason not to support the home team here, they may not be the best in the league, but against Suwon's deplorable defence, we believe they have what it takes to win this one. The odds may be low but we can use a larger stake to compensate.