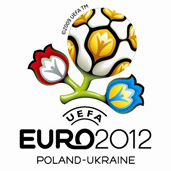 English language proficiency among managers of most of the capital of taxi services is not enough to easily serve foreign guests, who will come to Kiev for Euro-2012 next year.
In anticipation of the preparation of Kiev to receive the final game of the UEFA European Football Championship Euro 2012 Fokus.ua learned how Kiev taxi service ready to serve foreign visitors. For this edition rung round the capital's 15 firms engaged in carting, and tried to call the car in English.
The most pleasant impression made "Taxi Chanson". In the beginning of the conversation manager politely asked to speak more slowly, but the subsequent communication flowed easily and without difficulties. Request a car here for the speaker a foreigner in English without any problems.
A good level of English demonstrated in the service of "Allo Taxi". True, I had to dictate the name of the street, where required to file a car spells. Later, the dispatcher is in Russian explained that it is sometimes difficult to make out the names of the streets of Kiev, spoken in English, which is why in some cases we ask the client to say the address on letters.
In addition to these two services, about half of the managers of the capital of taxi services demonstrate English proficiency is sufficient to know the client, where it goes and where, as well as precise time convenient to him and name the amount, which will manage the service. These services include "The People's taxi», «Kyiv City Taxi», «Express Taxi," "taxi business" and "Elite Taxi." However, there has not been without minor curiosities. For example, the manager of "People's Taxi" from time to time tried to ask questions and to clarify the order information in Russian.
At the same time, managers of more than half of services, which phoned Fokus.ua edition, unfortunately, can not accept an order in English. Thus, in the "Top-taxi" and "Blues Taxi" dispatchers to hear foreign speech in fear hung up. The "Cheetah taxi" and "Evrotaksi" clearly said in Russian: "I do not understand." Managers' Pan taxi "," Panda Taxi "and" Premier Taxi "said the same thing, but in English. In «DeLuxe Taxi" to the phrase: «Hi! I'd like to order a cab »responded:" Oh, no, no … God …. "
At the moment, quite difficult to judge the readiness of Kiev taxi service to take orders from the English-speaking clients. Problems in air traffic controllers can cause, for example, a strong accent, slurred speech, or simply a low level of English by the customer.
Perhaps, prior to the final game of Euro 2012 and the capital's cabbies will take the necessary steps to improve the quality of service for foreigners, but now with these problems may arise as a taxi service themselves, and among English-speaking passengers.