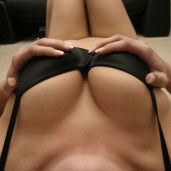 Euro 2012 is a great sports event with a lot of football fans from across Europe. They watch matches, have fun, drink, celebrate or… they want to feel happier. They drive around the country, they may seek friends, and possibly prostitutes. Will all that is associated with it become stronger? the activities of criminal groups, conflicts between them, trafficking in women, forcing them to provide sexual services?
"The demand may increase" admits Irena Dawid-Olczyk from the Foundation Against Trafficking in Women of La Strada. However in Germany, before the world championships in 2006, there were also such assumptions. Nothing happened. And organizations related to prostitutes were even disappointed.
For Euro 2012 Irena Dawid-Olczyk assumes the following scenarios:
– Families with their children will come for Euro 2012 to Poland (which will definitely limit the possibility of looking for experience in escort agencies or by the roads),
– Fans – men will play in the group of fans – women,
– and the third scenario, the worst one – fans will celebrate the victory of their teams or tried to make them happy after their defeats, looking for paid sexual services.
And we will need more prostitutes. And yet it is not in such a way that a girl can stay by the road wherever she wants and start earning. Each piece of land is used by a particular criminal group that has its own girls. There will be greater demand and supply. Pimps will be looking for new women. Women will be imported to Poland. There may also be more girls on roads. Roadside prostitution is popular because it is cheap and discreet: no one sees that a man enters an agency.
The Foundation is already preparing itself for Euro 2012. First of all, there will be leaflets handed at border crossings to foreigners who come to Poland. First such appeals addressed directly to potential customers.
"We will write on the leaflets that we invite our guests to enjoy the beauty offered by Poland" said Irena Dawid-Olczyk. However, if they decide on paid sex and see that maybe a woman is forced to do it and have no more than 15 years and is in a bad shape … If they notice something disturbing, they should report such a situation to us. We have experience, we know what to do in this situation.
David-Olczak believes that these potential customers will react. – Really, there are people who care about it. Not so long ago, in Wroclaw, a young psychology student from the Netherlands said that he would help a girl he met at an agency. It turned out that she was there against her will and was imprisoned. Thanks to his intervention, he managed to take her from the place.
The Foundation is also preparing for situations in which, for example, there will be 15 women from Thailand in their office. Or, from any other country of Africa or people who do not speak in any European language, and will need help.
Is La Stradzie fear about "cleaning roads' from prostitutes? Different things may happen. Dawid-Olczyk said: "We have already signals that somewhere in the country local authorities deal with roadside prostitution in this way: You can stand here up to this bridge, but you are not allowed to stay behind the bridge". Up to the bridge is not our district, but behind the bridge there is our district and the commanding officer does not like it when there are women there. I hope that the so-called "road cleaning" will not be present. When women stand by the road, we can always find them, talk with them. When it comes to those who are hidden in flats it is much more difficult.
Polish National Police (PNP) – as agreed – does not plan to "remove" any prostitutes.
Krzysztof Hajdas from the press office of PNP says: "We helped in securing the championships in Germany, Austria and Switzerland. And we know that people there are afraid that the phenomenon may be occurring more often. Perhaps, it actually slightly increased, but not as much as expected.
Hajdas points out, however, that the police take into account all possibilities. And will be prepared for everything. He adds "We work closely with the police from other countries, including Ukraine. And we will react whenever it is needed.".